Setting up QR Property: Owners/Tenants
To add owners/tenants, click on the appropriate link found under Clients. 





Adding an owner

Click on Add Owner.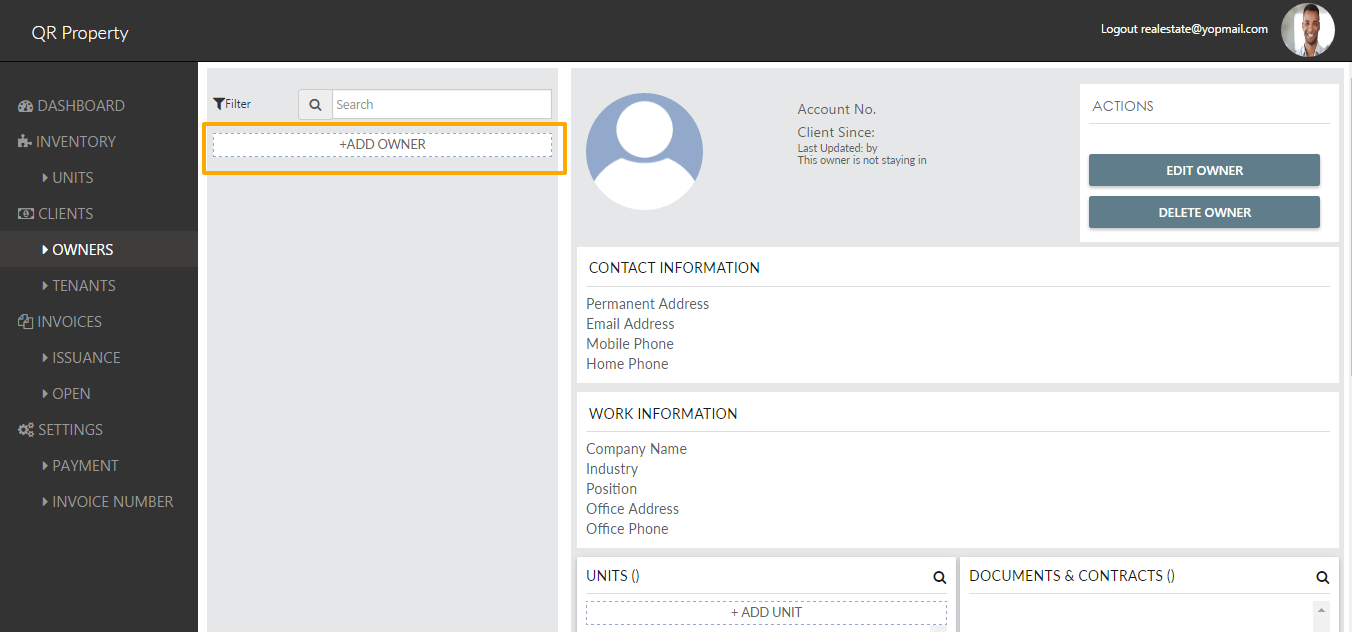 Enter the First name, Last name, Email address, and the first reading for the set payment items. Click on Add Owner when you're done. 




Adding a tenant

Click on Add Tenant. 




Select the unit that the tenant will be occupying, and enter their first name, last name, and email address.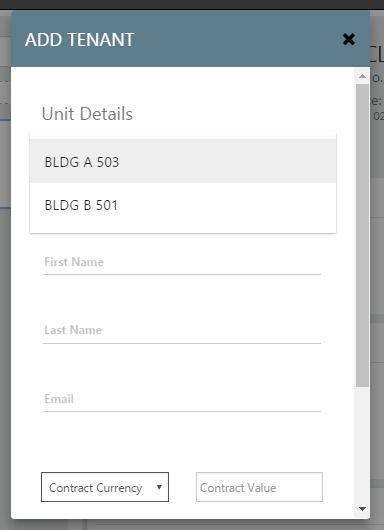 Select the contract currency, the contract amount, and the start and end dates for the contract. Once you are done, click on Add Tenant. 



Last updated: February 15, 2017