First, go to the Unit's profile and go to Payment Information. Click on the Edit link on each item, edit accordingly and set who pays for the item. For items with meter readings (water and electricity), set the previous readings here. For association dues, enter the total area covered.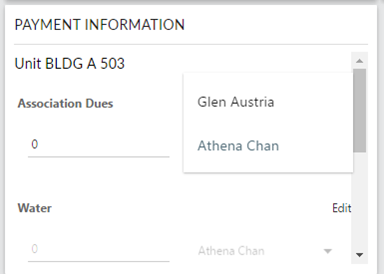 Next, go to Issuance under Invoices. Click on Edit, enter the rates and click on Save. The items will automatically compute for the amount due.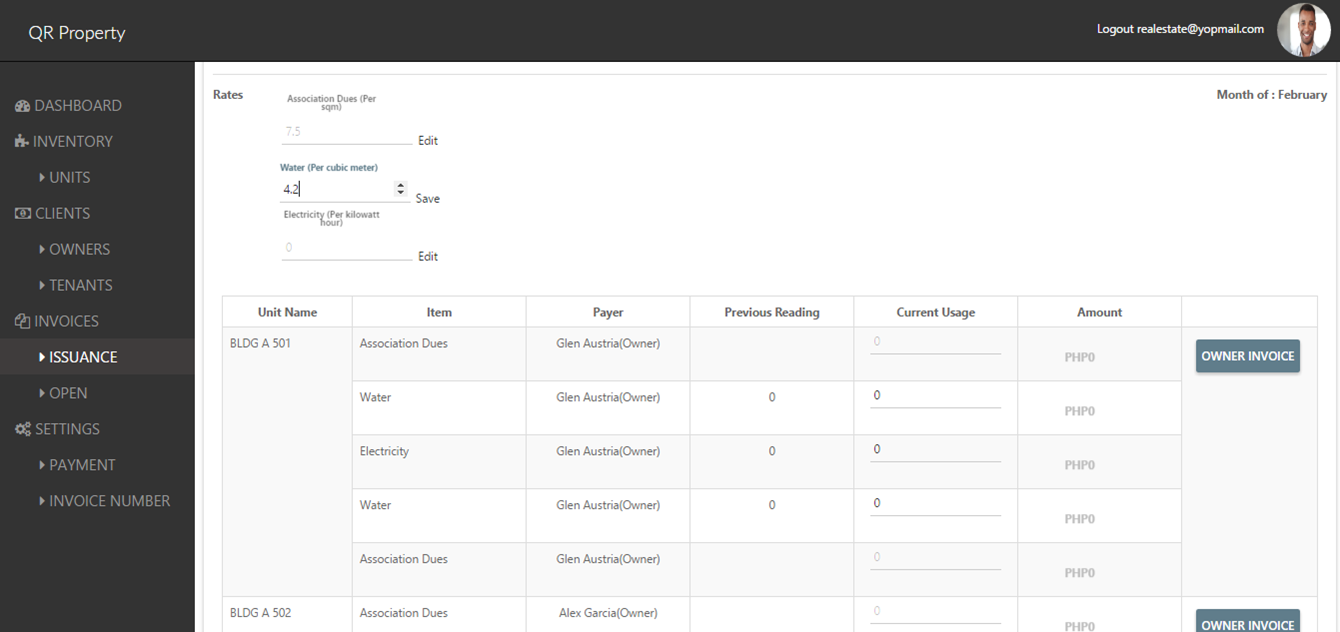 Enter the Current Readings for items have meter readings. 




Once you are done. click on Send Invoice. 




A popup with the invoice details will open. Set the due date and the adjustments. You can add more adjustments as needed. Click on Add Adjustments, type the name of the adjustment, selecting the operation and adjustment type, then enter the value of the adjustment. The adjustment will automatically be applied to the Invoice total.




Click on Send Invoice. This will send an invoice to the QuickReach Customer App if the customer has an account, as well as the email address that you have entered. 


Last updated: February 15, 2017