Setting up Store Hours and Store Holidays
The first thing you'll need to do is to set up the operating hours and scheduled holidays for the business.

To set the operating hours, go to Setup. Select the tab Store Availability and click on the Add New button. Select the days and the store hours for those dates, then click on Save. You can opt to put in different closing hours for different days.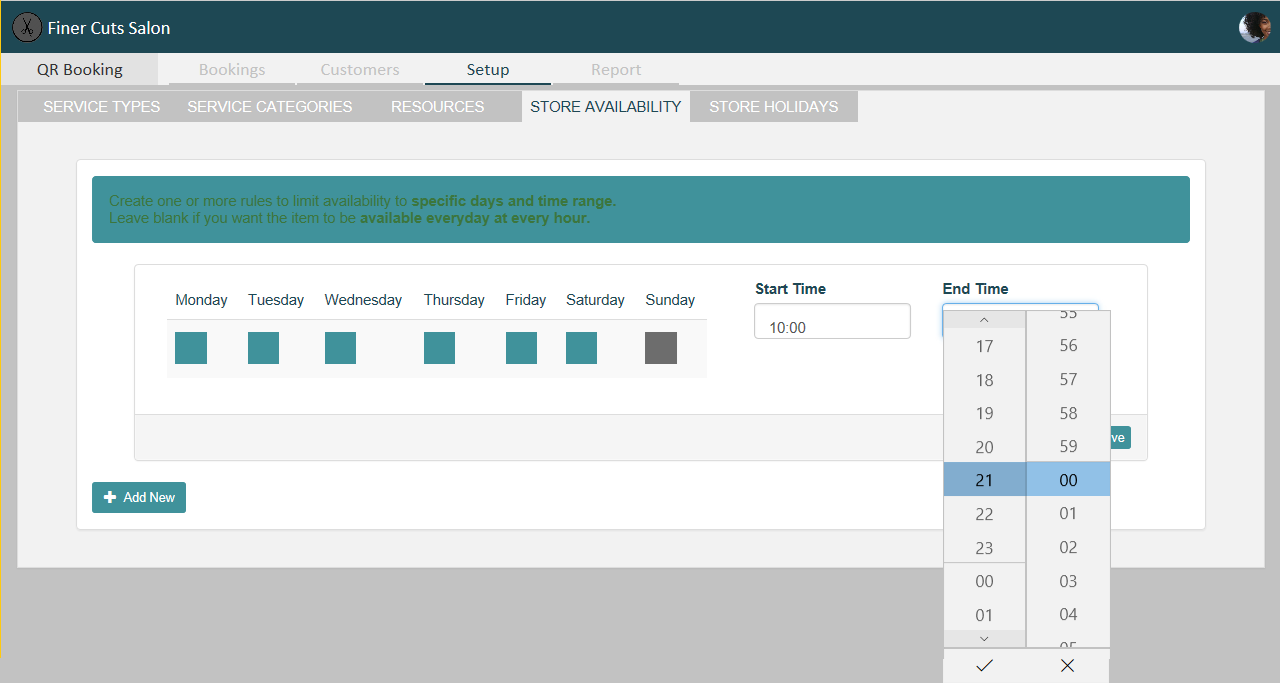 You can also block off in advance the dates when your business will not be available.

For store holidays, select the Store Holidays tab. Enter the following details: 
       • Start Date
       • Start Time
       • End Date
       • End Time
       • Title 
       • Description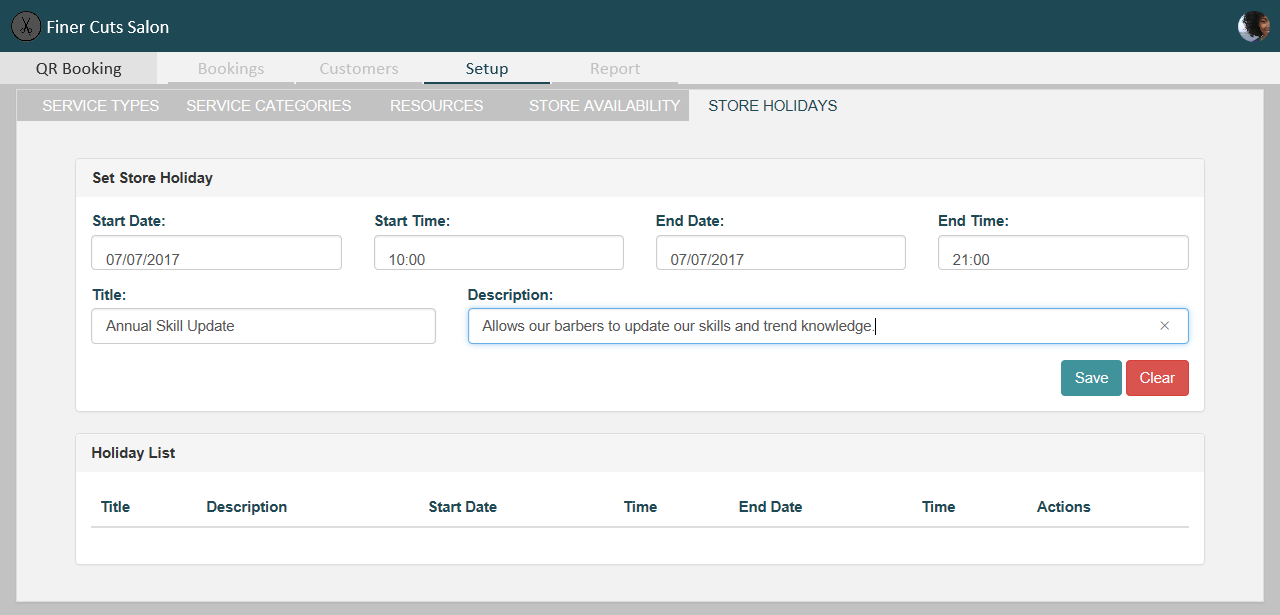 Once all these details have been entered, click on Save.

Last updated: July 7, 2017