To add a booking, go to the Bookings tab and click on Add Booking. Select the Resource Type, the desired date and time of the booking, as well as the status of the booking. The default setting of the status is Pending Confirmation, which can be changed once the customer has confirmed the appointment on their end. 




Next, add a customer. You can search from the current set of linked customers or enter a new customer. If you enter a new customer, the following fields are required: 
       • First Name
       • Last Name
       • Email Address
       • Phone Number

Once you're done with this, click Next.  Select the services to be done. When you are done selecting services, click Next.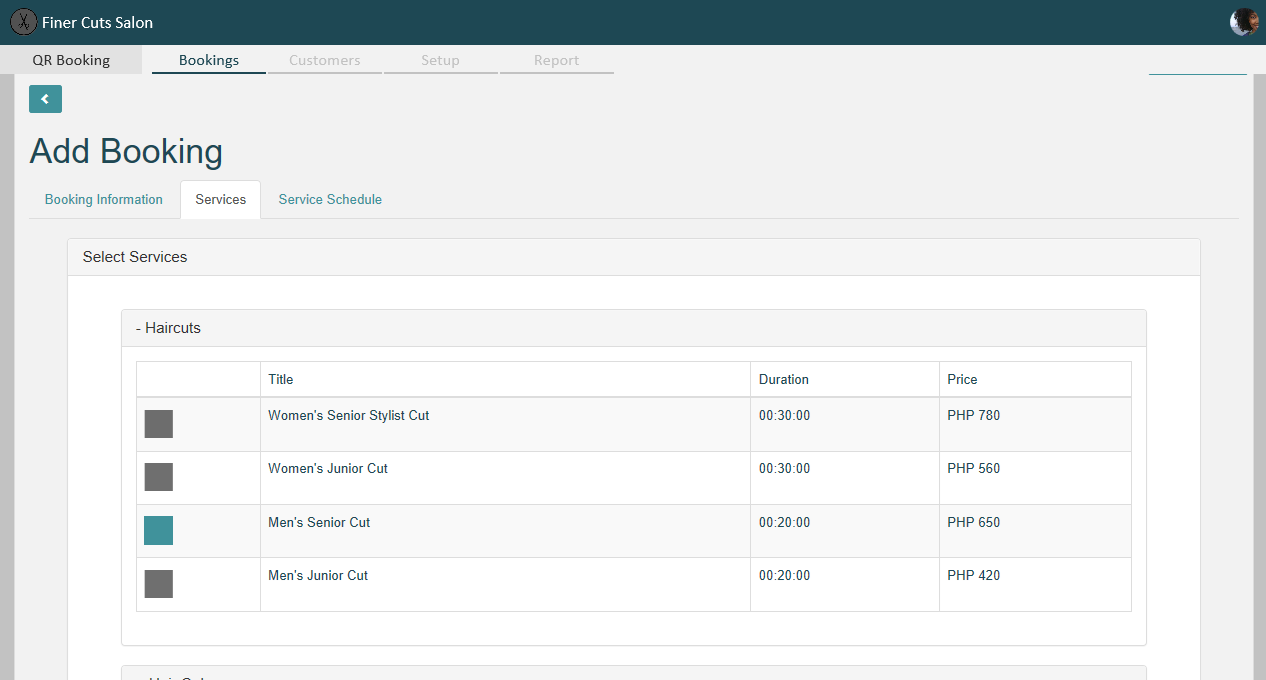 Once you have selected a service, book the resource according to who's available at that time or the preferred resource of the customer.

You can also add remarks regarding the booking, such as preferences etc. in the field below. Once you are done, click on Submit.


Last updated: October 24, 2017