To edit a booking, go to bookings. Click the booking from the calendar or list then click Edit Booking. This will take you back to the form similar to adding a booking. Here, you can edit details such as: 

       • Booking status
       • Date and time of booking
       • Services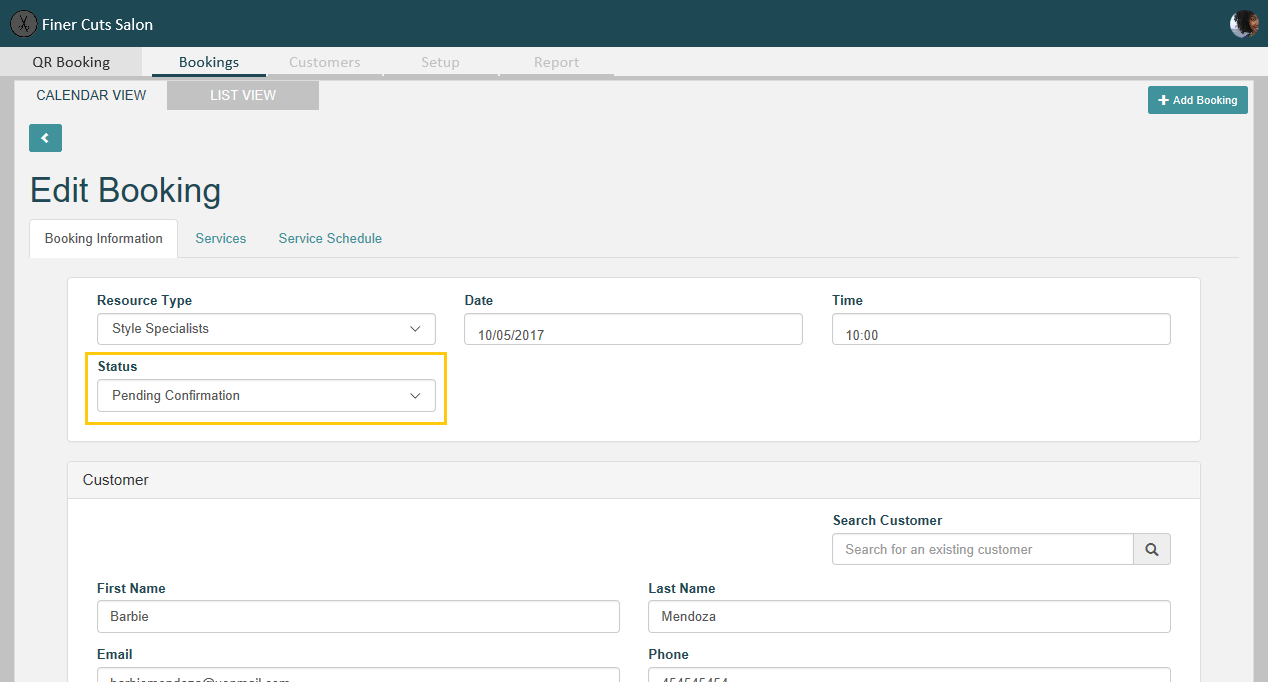 Once you are done editing the details, click on Save. 

You can follow up with your client regarding their booking by clicking on the booking ticket in the main dashboard.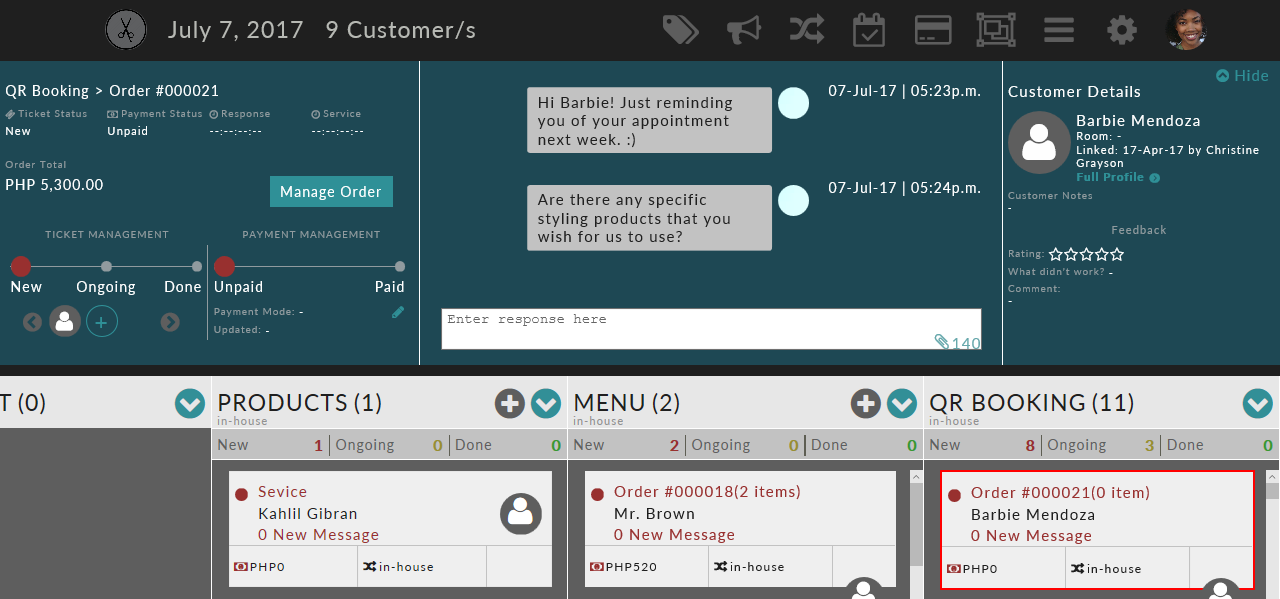 Last updated: October 24, 2017