Creating Promos for First-Time Customers
With QuickReach's Coupons, you can create offers to entice new customers to transact with your establishment. 

You first have to set up the terms of your promo. Click here to set up a basic promo. 

After setting up the terms of the promo, adjust the visibility of your promo. Ticking the box "Make visible only to specific audience" makes the promo available only to a specific audience. In this case, the promo will only be visible to customers who have not yet transacted with you.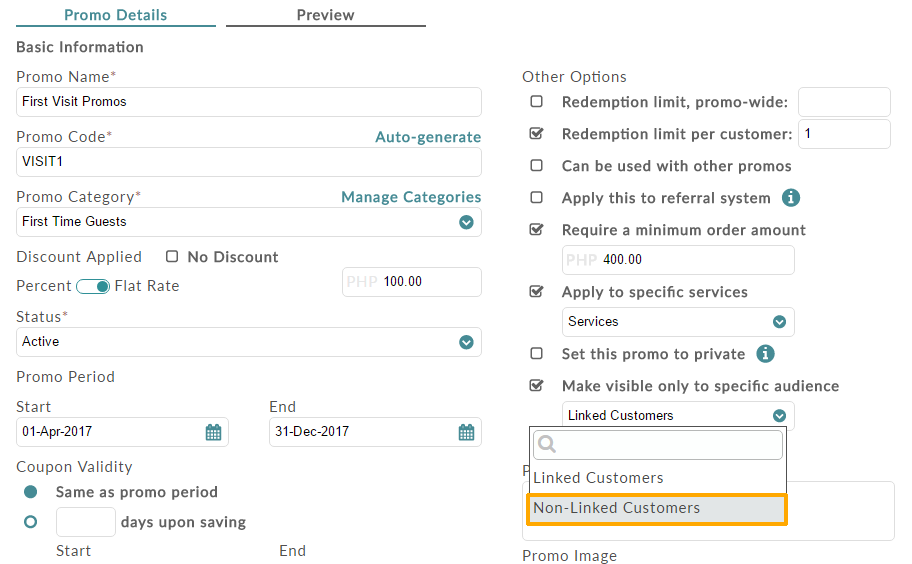 Edit the other promo mechanics as necessary, then click on Save Promo. 




Last updated: 26 April 2017