Creating Promos for Returning Customers
Rewarding your repeat customers with exclusive promos can give them more incentive to return and avail more of your services. 

To create promos exclusive to your returning customers, click on Add Promo and set the promo mechanics. Then, tick the "Make visible only to specific audience" and select the Linked Customers option. When your customers are linked to your establishment, they can see the coupon and save it to their wallet.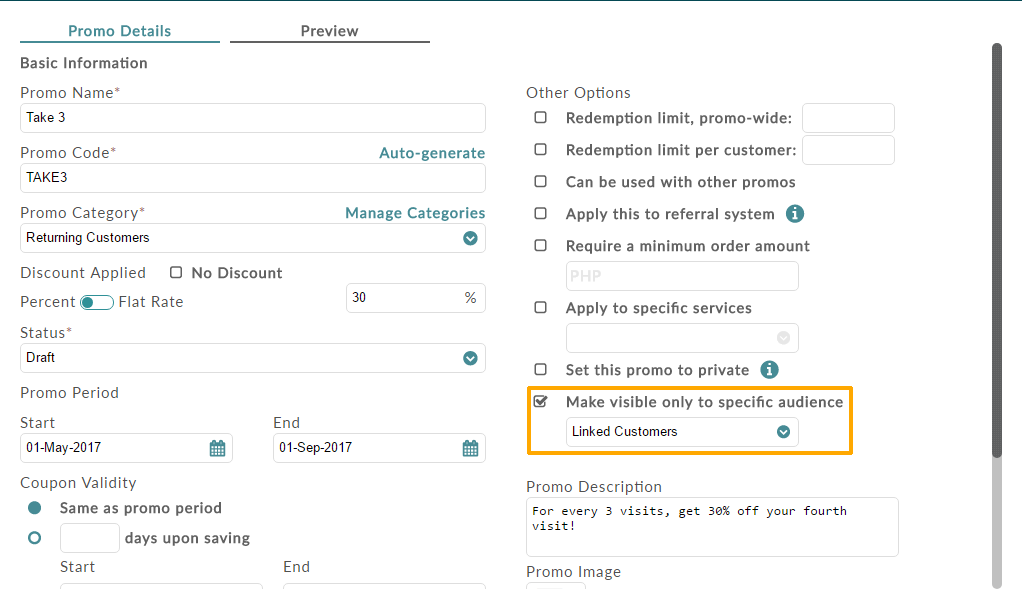 Last updated: March 20, 2017