Clicking the QR Support icon opens up a new tab that opens up to a project board of one of your lanes.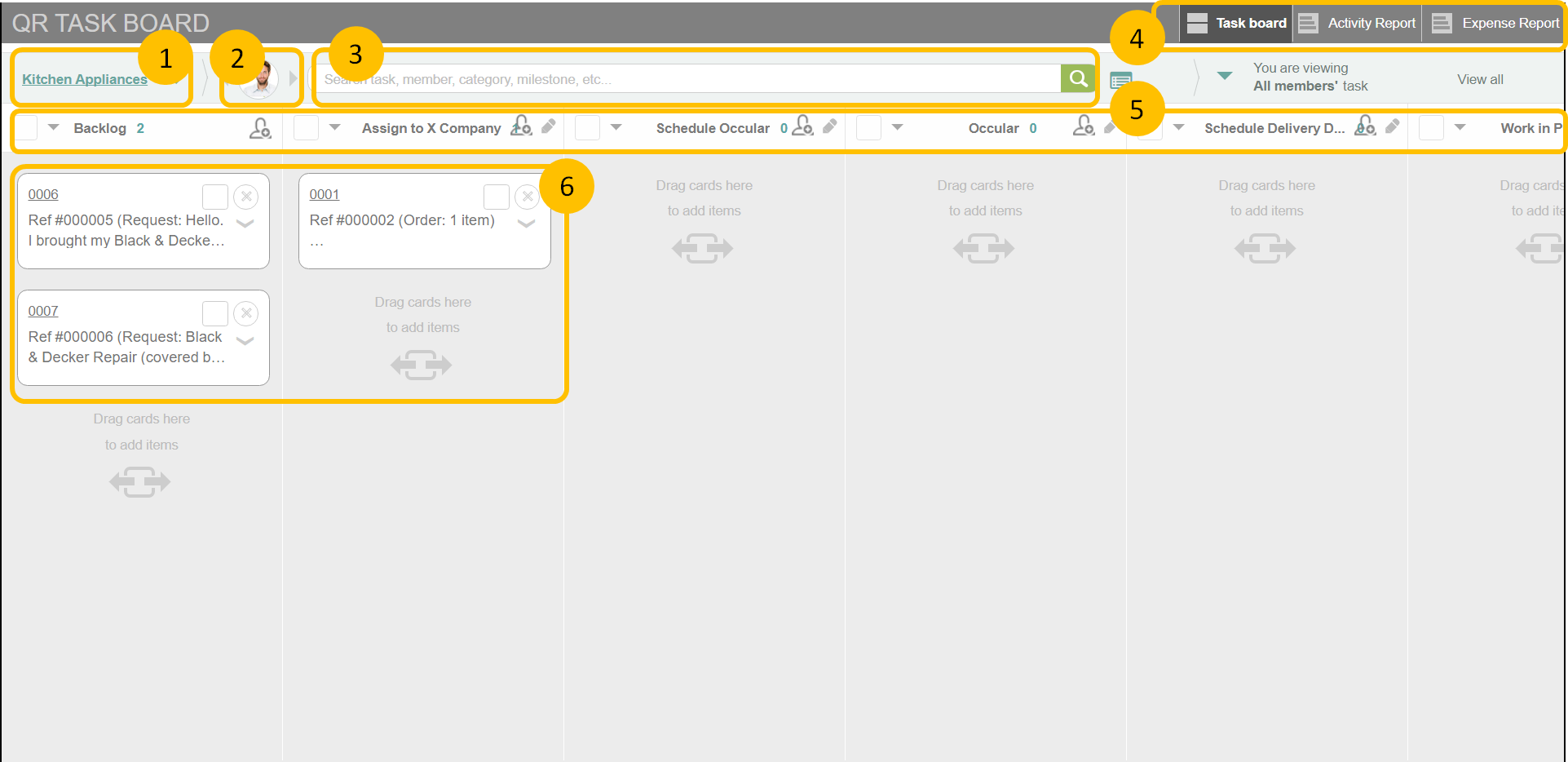 A project board consists of the following parts: 
1. Project name- This is where you and your support team can collaborate on a project-wide level
2. Team members- View and add team members assigned to the lane's project board
3. Search Bar- Easily search for any support ticket that you're currently working on
4. Activity and Expense Report- Create individual and team activity reports as well as expense trackers on a per-ticket basis
5. Swim lanes- See and change each task status at a glance by dragging and dropping a task card into different swim lanes
6. Support tickets- Each ticket sent in by a customer becomes a support ticket found in the Backlog lane. 
Support Tickets

Clicking on a ticket number opens up the ticket details. Here, you'll find: 
1. The ticket name and number of items on the ticket
3. Attachments- This is where you and your team can attach files to the ticket
4. Due date- Set your target closing date here
6. Expenses- This is where you and your team can log your expenses into the task
7. Discussion- This is where you and your team can collaborate on the task as well as attach versions of working files 
8. Category- You can create and customize categories for your tasks here
9 Subtasks- If the task becomes too big, you can create and monitor subtasks here
Last updated: October 25
, 2017