Registration & Setup Step 3
The third step in registration is setting up Services and Team Members.

This is where you set the services your business offers and the people who you can invite and be part of your team.
1. Services

In this section, you can place the services that your establishment provides, which will appear on your dashboard. To add a service, click on the box below QuickChat and type in the name of the service. Press Enter on your keyboard to add more services and then type in the name of the service. To remove a service, simply click the 'x' button. 


2. Team Members

In the Team Members settings, you can invite your team members who can access your QuickReach Account. You can set their access rights later after registration. To invite members, type in their email addresses, each separated by a comma. When you have entered the email addresses, click 'send invitations'.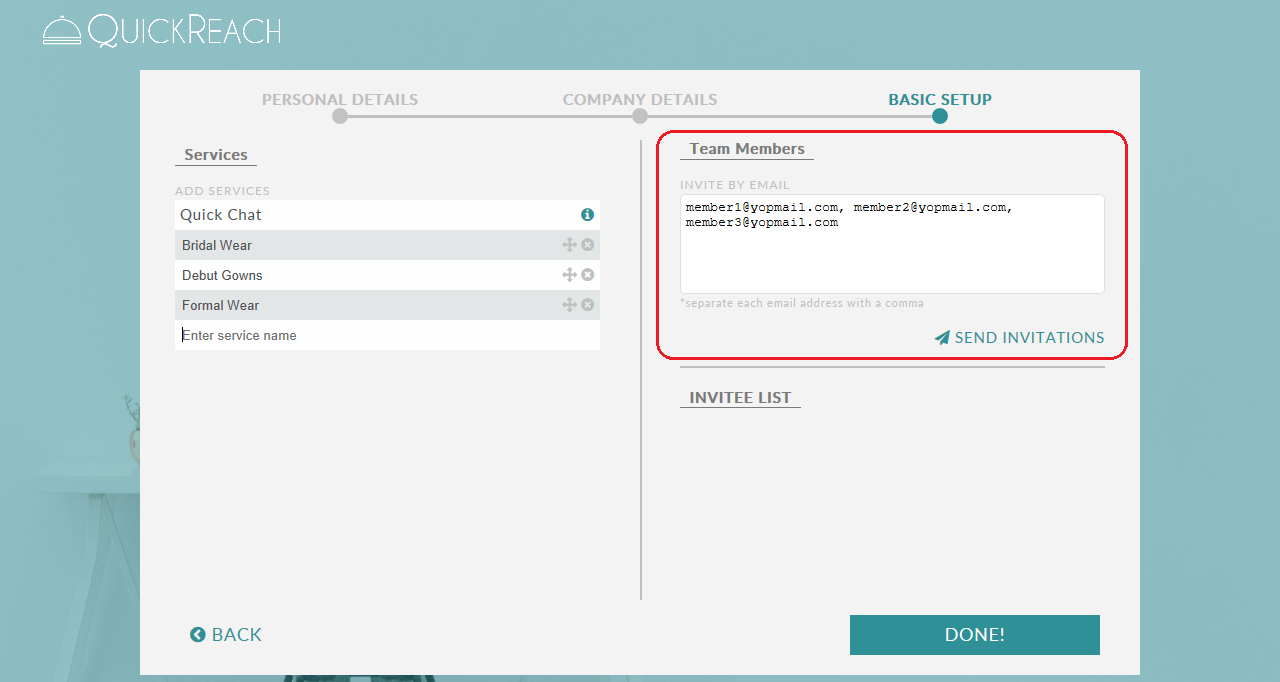 The email addresses will appear on the invitee list.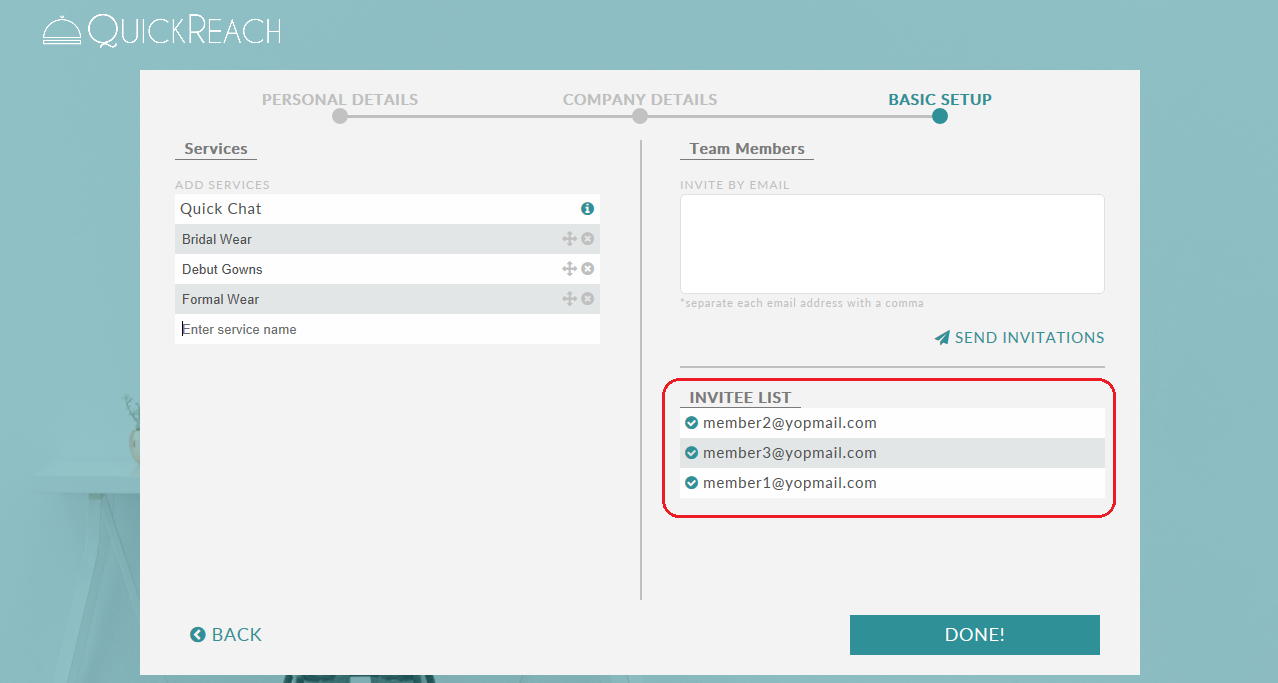 Click DONE to finish your registration process.

(Note: We (the QuickReach Team) will get in touch with you once you have registered your establishment to verify. We will approve your registration after getting in touch with you.)

Last updated: May 23, 2017