First Look at the Dashboard

The dashboard will provide you a holistic view of how services are being managed in your company Within the dashboard, you will see the following:

Service Type

Service Status 

Widget Management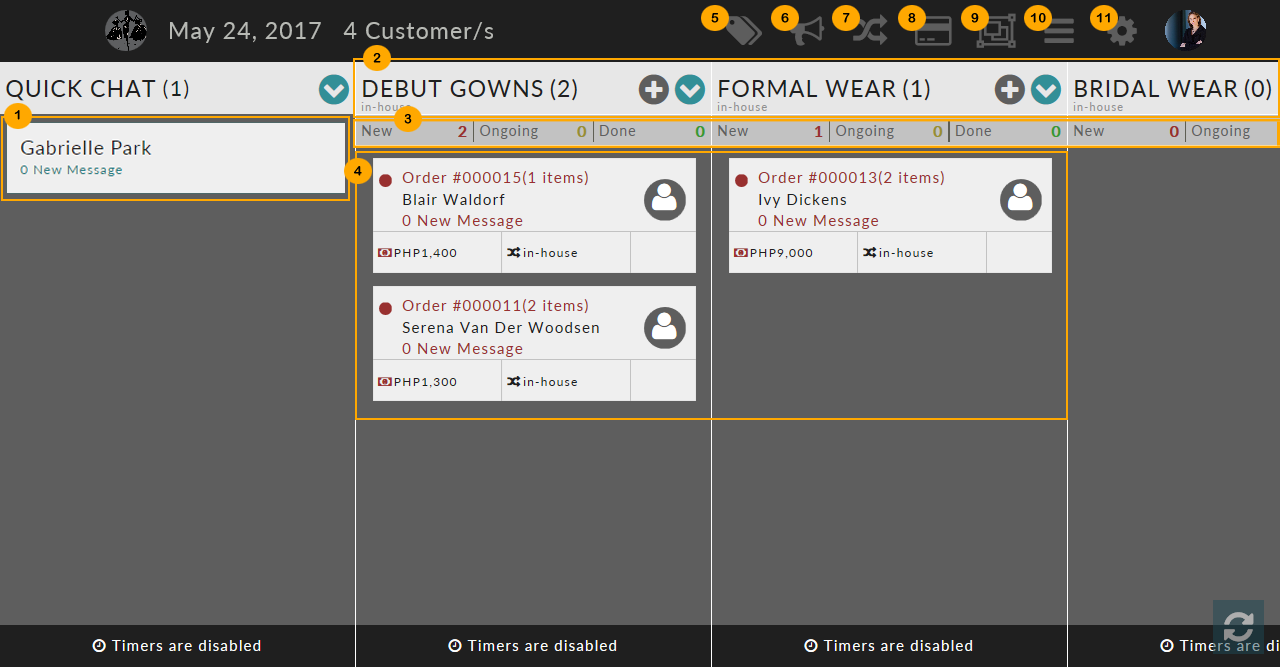 Quick Chat

The Quick Chat is a feature that allows your customers who aren't linked to your account to interact with your business for inquiries, etc.


Service Type



This will show the type of service and total no. of requests made for that service.

You can add a new request for a certain service by clicking the plus (+) button. The drop down button beside the plus (+) button allows you to filter requests accordingly.


Service Status

Gives you the total number of requests that are new, ongoing and done. 

Request Details
When you click on the request details, you will be able to view customer information, communicate with customers, monitor service response time per request and tag status of the request as either Ongoing or Done.


.
Broadcast Chat


Allows you to send out mass announcements to a selected audience. Pick among the following audiences: all linked customers, all subscribed customers, all staff, or everyone.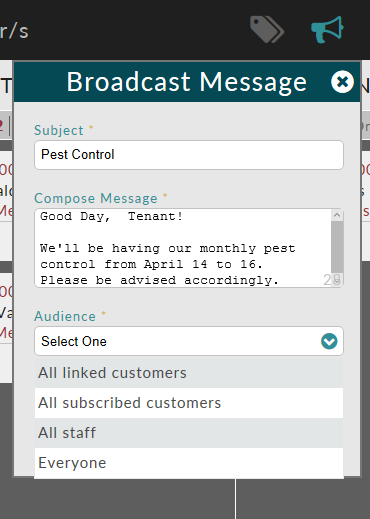 Widget Management

Widget Management allows you to install QuickReach in your website. This will add a QuickChat feature in your website that will go straight to you QuickChat lane.



Menu

Enables you to link to customers, view customer profiles, customize services and menu items, send out surveys and view service reports.


Settings
 


where you can  update personal, company, dashboard and team settings.



 
Last updated: May 26, 2017