The Chats Page will show all chats and requests you have with other partner establishments if there are any.

 To access it

, click on the speech bubble icon located on the menu. 



 

If you have not initiated a chat or requested service with any partner establishment, this will appear blank. You can search for any partner establishment in order to chat with them.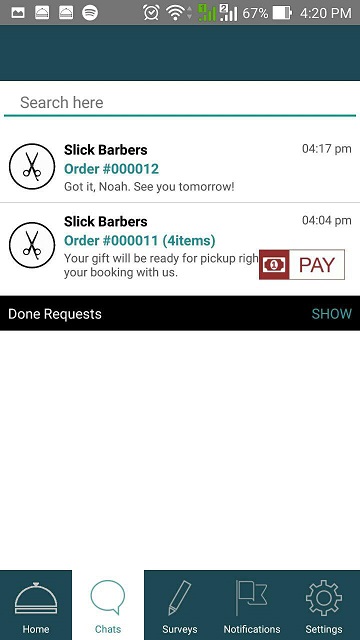 Last Updated: February 10, 2017