Reviewing an Establishment
To review a Partner Establishment, tap on Review on the top right corner.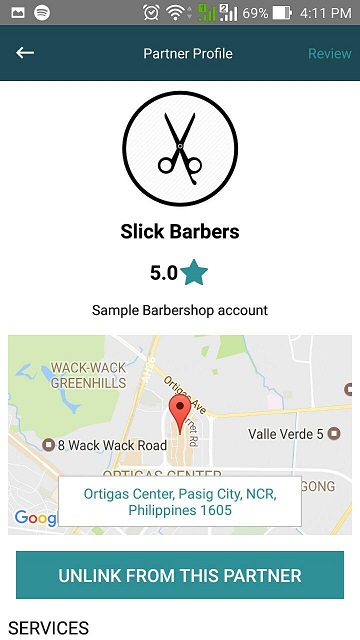 Select the number of stars for the rating, and add your comments in the text box below. When you're done, click on Submit. Your review will automatically show up in the Partner Establishment's profile page.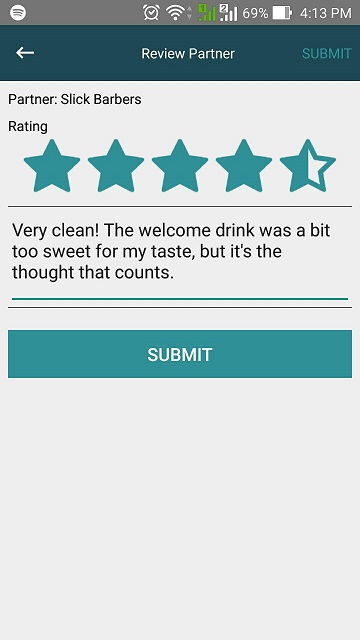 Last Updated: February 10, 2017