Managing Cross-Selling Requests
To view your requests for cross-selling, click on the Cross-Sell icon and go to the Cross-Sell Requests tab. 




Request to cross-sell a service

To search for a partner to cross-sell, enter the name of the establishment in the search bar, then hit Enter. Select the establishment and click Cross-sell Service for the service that you wish to cross-sell. Take note that those with gray Cross-sell buttons mean that the establishment has not allowed these services to be cross-sold.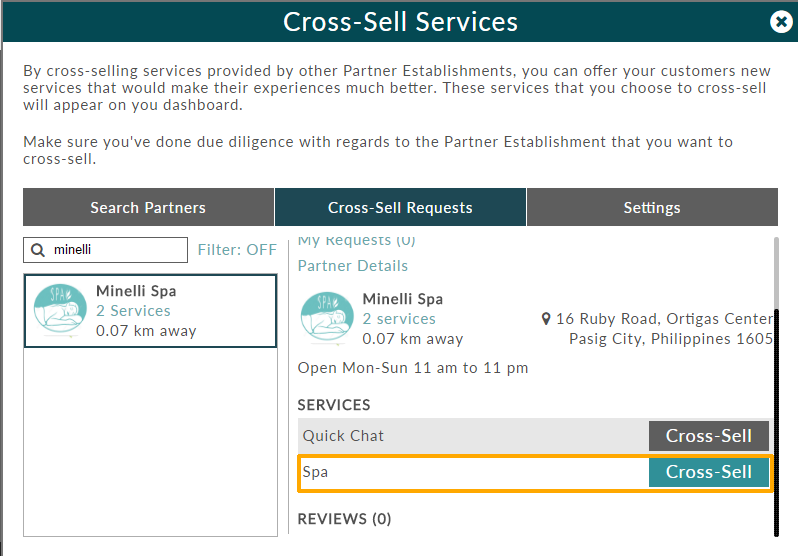 The partner establishment will be notified regarding your request. Once the partner establishment has approved your request, you can set your profit margin.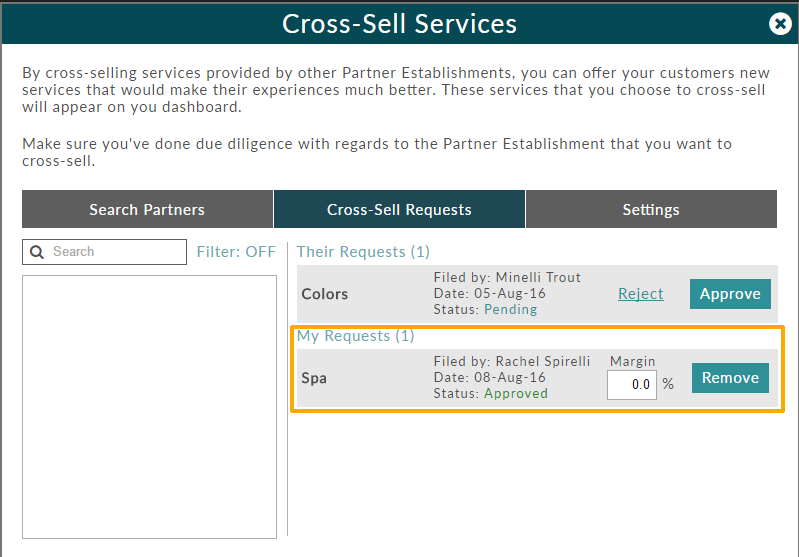 Approving or declining a request to cross-sell

All incoming requests to cross-sell your service will appear here. Simply click on Approve to approve their request, or Reject to reject their request.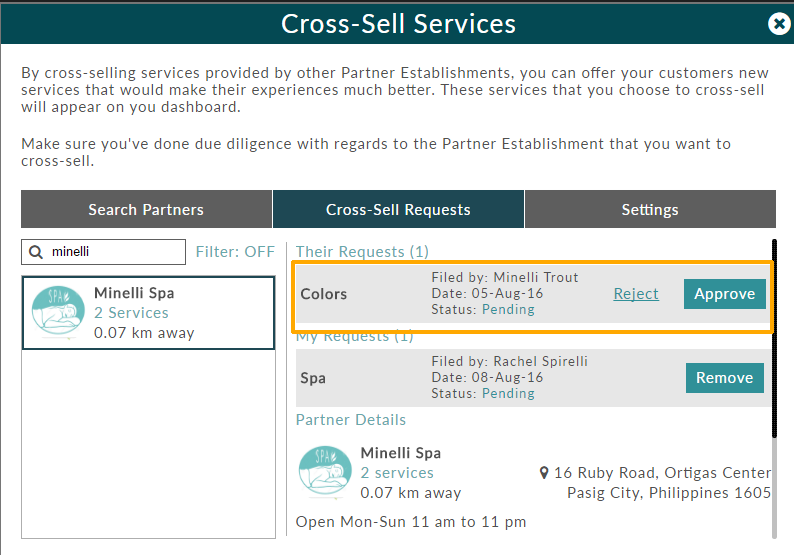 Last updated: August 8, 2016