After signing up and setting up your account, you can view and further edit your account information through the Settings Page.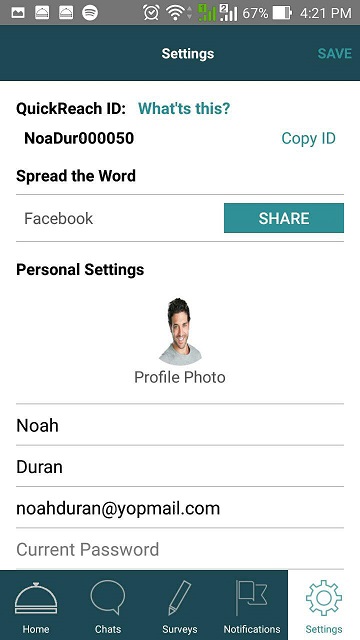 QuickReach ID



The QuickReach ID can be used by establishments to connect you to their business

. Copy and share the ID with partner establishments to link and avail of their services.

Share 

Share your QuickReach experience with friends on Facebook!

Personal Settings

You can edit your personal information linked with QuickReach, and change password as well. 

Link Account

Link your QuickReach Account with your Facebook Account.
Hospitality Preferences

You can set your hospitality preferences such as room type, pillow count, allergies, etc. 



Last Updated: February 10, 2017